Eminem performs at the Coachella 2018, brings out Bebe Rexha, Dr. Dre & 50 Cent.
Eminem was the star performer on the third day of the Coachella 2018 festival in Indio, California earlier tonight. He was the only artist whose set was not live-streamed on Youtube which disappointed the fans all over the world.
At the set, Eminem performed his classic hit songs like 'Real Slim Shady', 'Stan', 'Sing For The Moment' and many more. He brought out Bebe Rexha to perform 'The Monster' with him. Bebe Rexha was the original writer of Rihanna's part.
Eminem's regular collaborator Skylar Grey performed 'Stan', 'Walk On Water' and 'Love The Way You Lie' to fill in for Dido, Beyonce, and Rihanna. Later Eminem brought out his best friend 50 Cent, who shows up with Eminem rapping to their classic 'Patiently Waiting'. The duo also performed their part of 'Crack A Bottle'. 50 Cent also performed his solo hits like 'I Get The Money' and 'In da Club'.
Then Eminem brings out the legendary Dr. Dre. Eminem and the Aftermath boss performed their songs like 'Still Dre', 'Medicine Man' and 'Forgot About Dre'. Eminem closes the set with 'Lose Yourself'. Check out some of the clips below.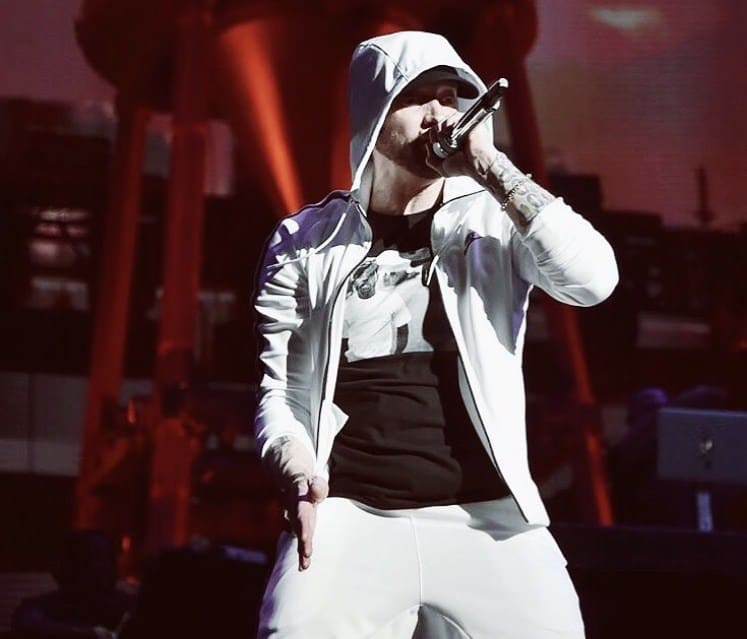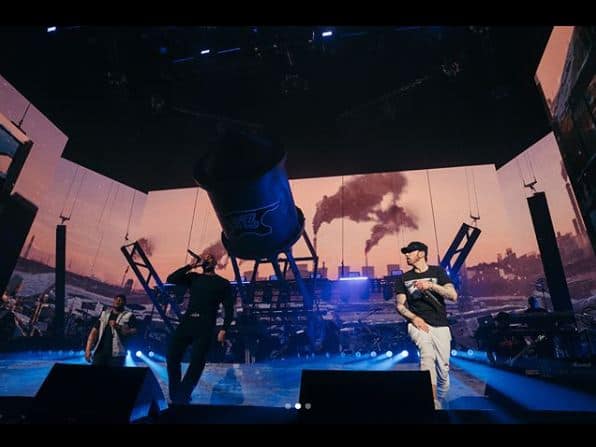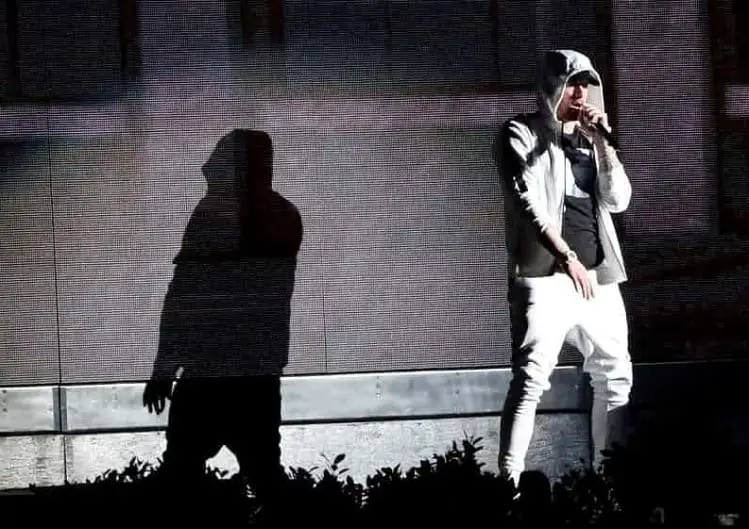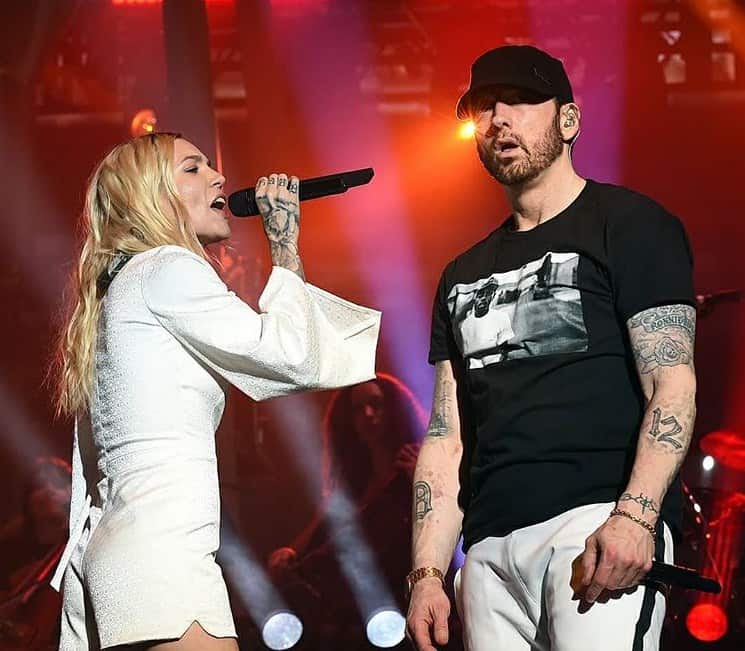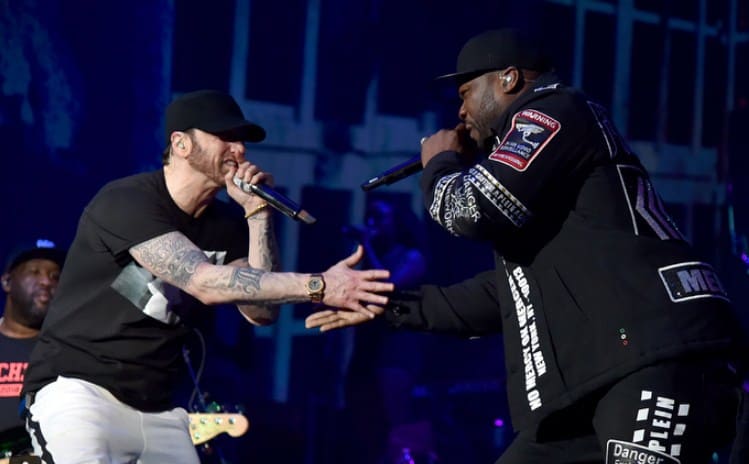 GUYS !!!!! EM WIT DRE! #EMINEM #DRE #COACHELLA @SlimShadyTime21 @Southpawer @Justmojiarmy @ShadyFansite @Eminem_News__ pic.twitter.com/EPnqGfmdT1

— MARSHALLSHADY_MATHERS (@Eminemreviv1) April 16, 2018
EM VERSE #EMINEM #COACHELLA pic.twitter.com/QavDAsrBgm

— MARSHALLSHADY_MATHERS (@Eminemreviv1) April 16, 2018
Eminem & Dr Dre @coachella #Eminem #DrDre #Coachella18 pic.twitter.com/1dPgYJPxu1

— Eminem Shady Zone (@EminemShadyZone) April 16, 2018

.

.

.

THEY HAD EMINEM READING HATE TWEETS ON STAGE LMAOO #Coachella pic.twitter.com/DZdGuI6lKq

— Marshall (@LDR_Violence) April 16, 2018
EMINEM PERFORMING PATIENTLY WAITING WITH 50 CENT AT COACHELLA 😭 pic.twitter.com/gCv11jOXf7

— joey. (@_Jo3y) April 16, 2018
Eminem just brought me out to perform "The Monster" with him at Coachella.

— Bebe Rexha (@BebeRexha) April 16, 2018